Automated Design Systems Newsletters
---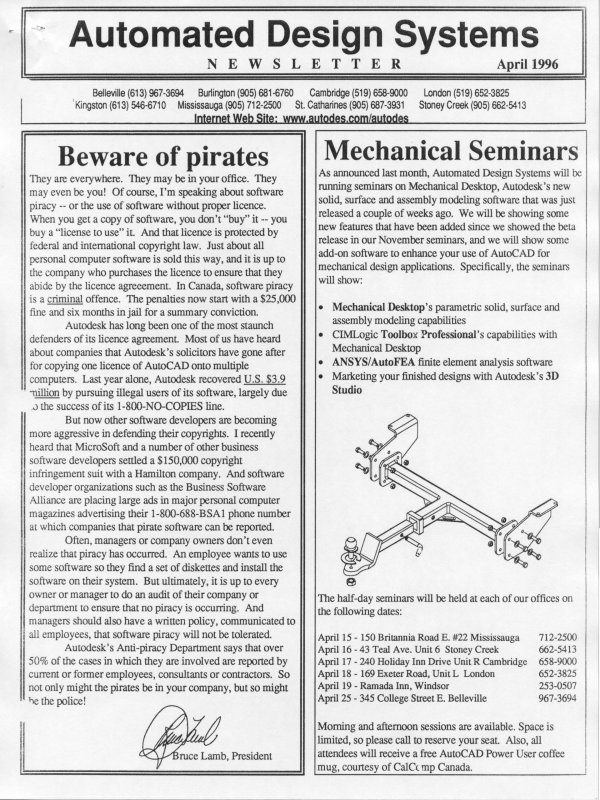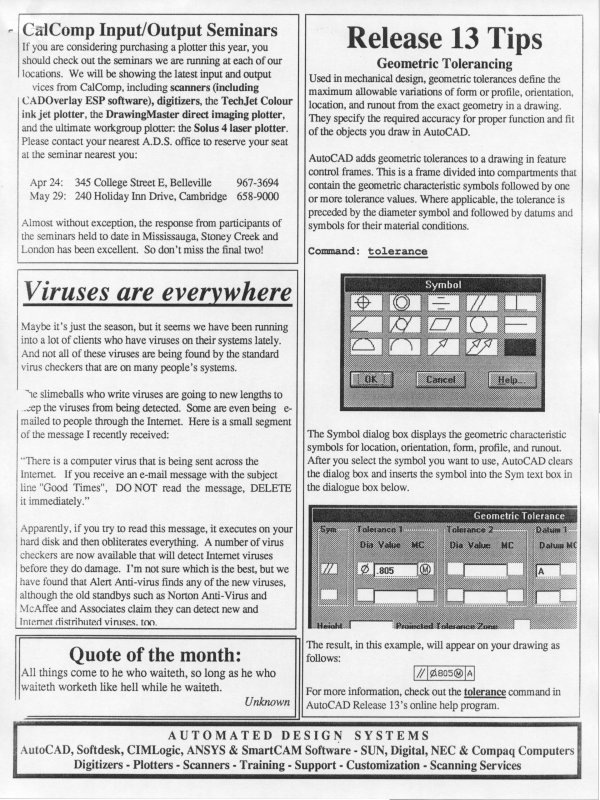 Auto-Code software generates NC
code from within AutoCAD
Your needs are simple: you need an easy way to generate
NC code, and you are already working with AutoCAD.
The solution, Auto-Code from Kramer Consulting, the first
version of which was released over 15 years ago.
This package provides AutoCAD with the power to
generate machine tool control programs for manufacturing
and production purposes. The type of machine tool
programs generated are for computer numerically
controlled [CNC] tools using standard M and G code word
address programming formats. AUTO-CODE can be used
to program Mills, Routers, Lasers, Flame Cutters, Punch
Presses, Turning Centers (lathes), Wire EDMs, and similar
machines.
But best of all, you won't have to break the bank to
purchase this software. If you have AutoCAD Release 14
or AutoCAD 2000, you are over half way there!
For more information or to set up a demonstration of these
products, contact your local Automated Design Systems
office. Or visit the Auto-Code web site at
www.autocode.com.