Automated Design Systems Newsletters
---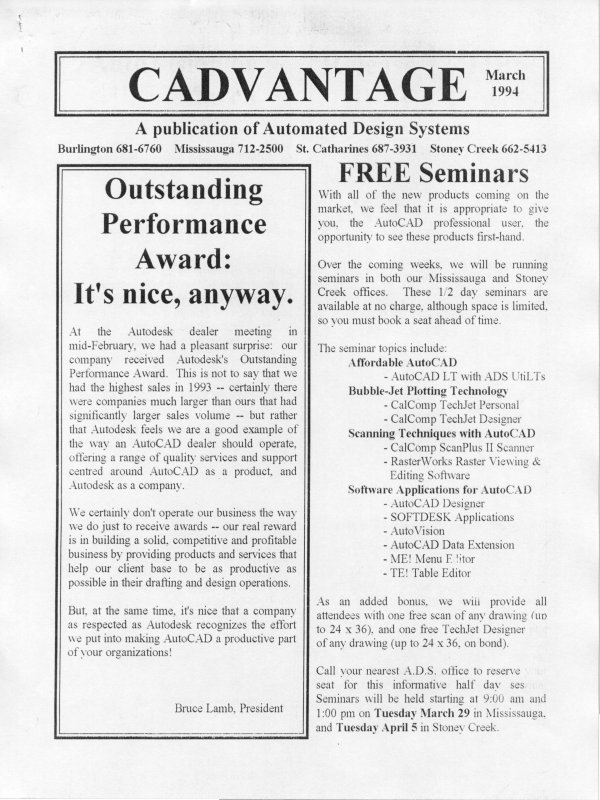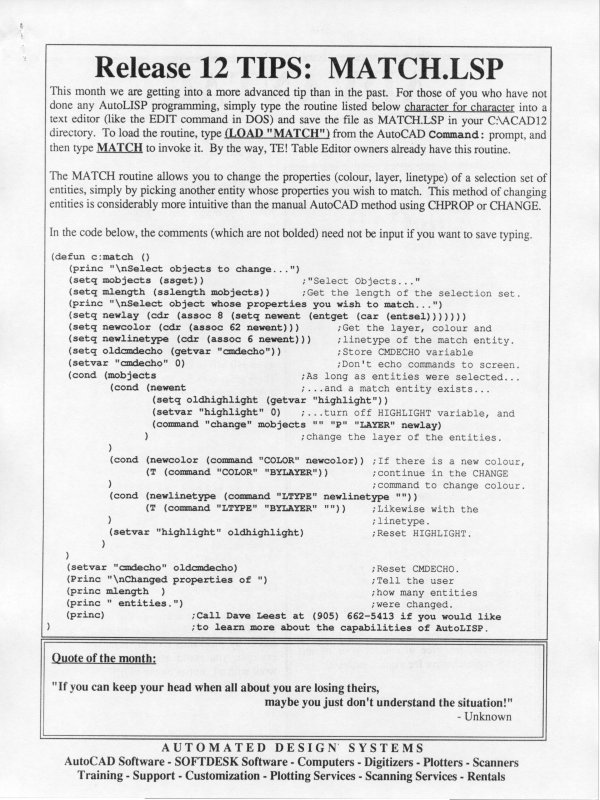 Rental AutoCAD
Autodesk has announced two new initiatives
that will be implemented this year: 'Rental'
AutoCAD licenses and AutoCAD 'Hosted' on a
central server. These two initiatives will be
rolled out in the summer and will provide
AutoCAD users with some great alternatives for
ensuring their licenses are up-to-date.
The Rental licenses will clearly be the most
popular and will be available for AutoCAD,
Architectural Desktop and CAD Overlay. This
rental program is ideal for those customers in
the A/E/C industry who work on a project basis.
Under the rental program, you'll be able to use a
license for 30, 60 or 90 days – long enough to
cover you for a specific project for which you
need licenses over and above your current
license count.
This program is also great if you want to
evaluate AutoCAD 2000i or Architectural
Desktop 3.0 on a project.
Or, if you have a bunch of paper drawings
which you'd like to update using CAD Overlay,
you can rent a license of this software for 30
days to get the job done.
And finally, if your design costs are
reimbursable from your clients, the rental model
allows you to expense your software costs rather
than depreciate them as an asset.
If you plan on holding onto your AutoCAD
license for a year or more, it will be more
beneficial for you to purchase a new license.
But for short-term usage scenarios, rental of
AutoCAD, Architectural Desktop and CAD
Overlay is a concept whose time has come!